Employability Skills Course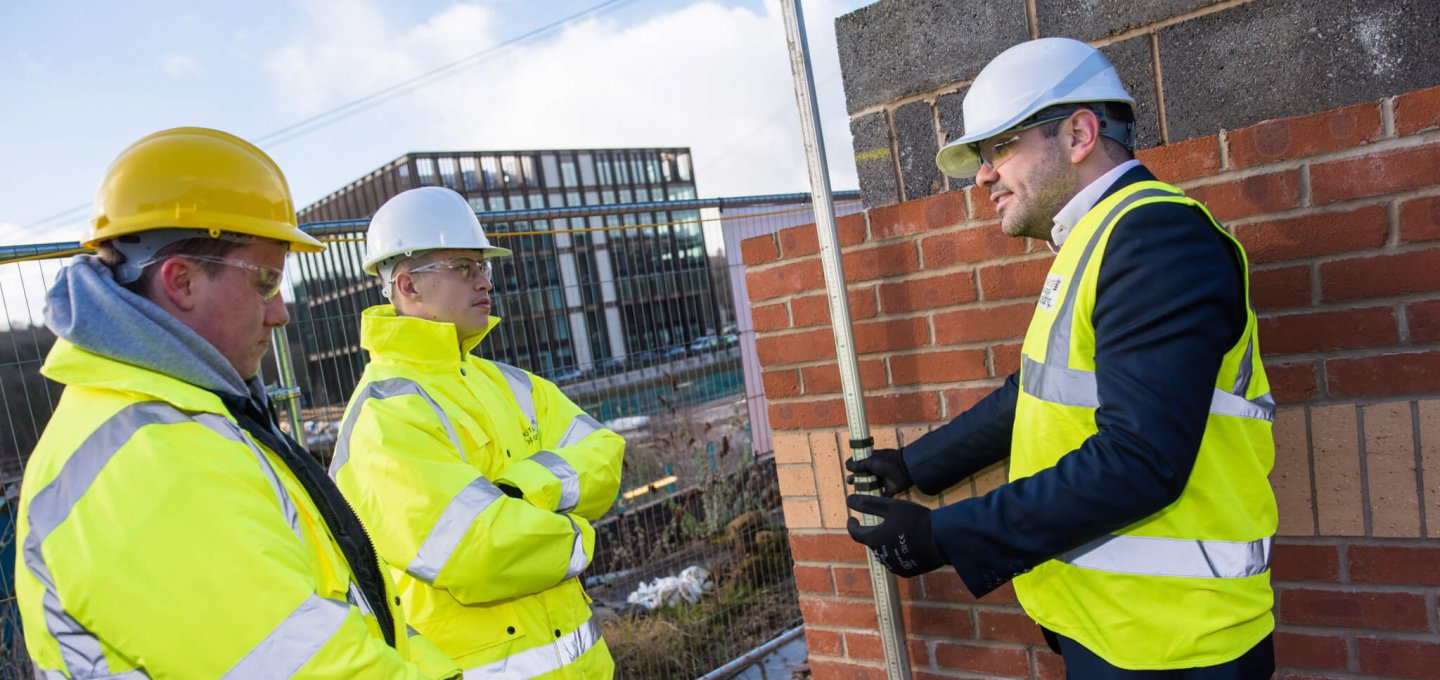 applications now being taken
Forging Futures Campus - Skills Course
Forging Futures Campus - Skills Course
We're really excited to share our latest venture at the Forging Futures Campus.
In partnership with with CEG, I Consult Limited, Leeds City Council, Leeds College of Building, BARCA and Learning Partnerships we are offering a two week employability and construction skills course based at our Kirkstall Forge campus.
What is it?
The Employability and Skills course will run for four weeks, offering participants the opportunity to gain:
– An Employability Skills Certificate and Functional Skills.
– Support from training and learning providers throughout.
– Career guidance, motivation and inspiration.
– Exposure to potential apprenticeship programmes and employers.
– Work experience and exciting activities.
– Chance to be put forward for a fully-funded CSCS card test and training.
– Level 1 Construction Award on-site.
The Employability Skills Certificate can lead to further opportunities to improve your employment prospects and access to further education in construction and other industries.
Who can apply?
We're looking for anyone aged 16-24 regardless of your level of education, how long you have been out of work or if you have never had a job. Or if you are unsure about what you want to do in the future, all are welcome to apply.
Dates?
Our courses run regularly throughout the year, so just get in touch to find out when the next course is! Sessions will run for four weeks, every week day between 10am and 4pm.
Where is it based?
Forging Futures Campus is located at the Kirkstall Forge development just down the road from Kirkstall Abbey.
Forging Futures Campus, Kirkstall Forge, Abbey Road, Kirkstall, LS5 3NF
How many places are available?
There will be 15 places at each course, so make sure you sign up to secure your spot!
If you are interested and want to make an application please send an email enquiry to ewan@iconsultyorkshire.co.uk.
Download brochure
Featured Post - Twenty 16-24 year olds complete construction skills course at Kirkstall Forge