Butler's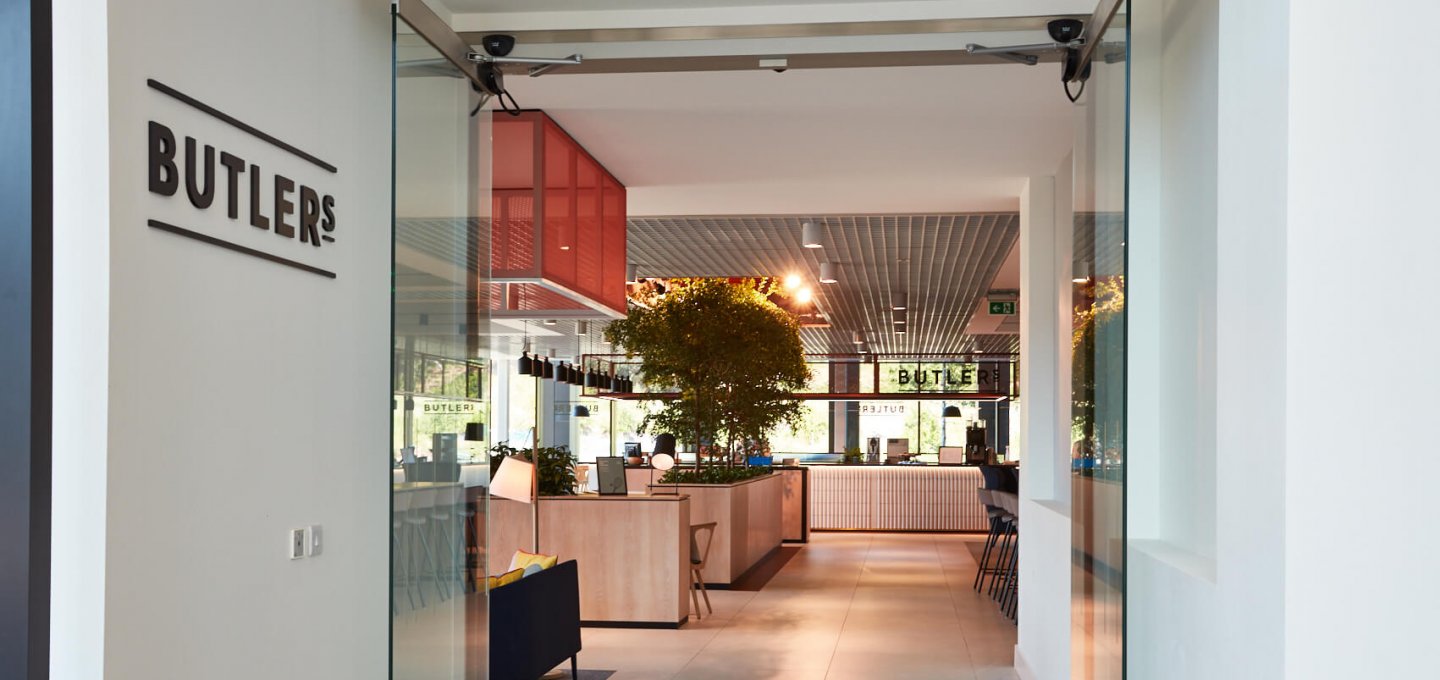 BUTLER'S OPEN FROM 7:30AM WEEKDAYS
Butler's Coffee - Kitchen - Bar
Butler's Coffee - Kitchen - Bar
Butler's is our cafe/bar open to everyone on the ground floor of Number One, Kirkstall Forge.
Butler's serves high quality, home made hot food, fresh salads and beverages daily to those working at Number One, as well as welcoming those using the train station, visitors and future residents.
If you haven't called in and grabbed a coffee, lunch or even set up your laptop and made yourself comfortable here, then why not come in and say hello to Shelley and the team.
So, if you're looking for breakfast, lunch or just a coffee and a place to work, Butler's offers a fresh menu throughout the day.
Butler's has been named in homage to the Butler family who were involved with the management of the Forge for over six generations from 1779 when they first agreed a lease with the Cardigan Estate, they then went on to purchase the Forge in 1893 and it remained in the Butler family until 1974 when the last member of the Butler family left the board and GKN acquired the Forge.