Architects
BEST OF BRITISH ARCHITECTS
Feilden Clegg Bradley Studios
Feilden Clegg Bradley Studios
Kirkstall Forge has been master-planned by Feilden Clegg Bradley Studios, an architecture practice with an international reputation for design quality, pioneering environmental expertise and a progressive approach. They are the first architects to have won the RIBA Stirling Prize for a residential development – 'Accordia' in Cambridge (pictured above).
FCBStudios has also designed our new homes at Kirkstall Forge, bringing their experience and contemporary design ethos to the area. The homes will be unlike anything seen before in Leeds, and won the national Housing Design Award in 2018 for its design.
The housing design is focused on open plan living and, with twelve foot high ceilings in some livings spaces, open stairs and roof lights, the homes are refreshingly spacious. Many of the homes have gardens and terraces which take advantage of the slopes of the development with kitchens and living spaces open straight to the outside. Roof terraces and balconies take advantage of fantastic wide views of the valley.
View masterplan
Split Image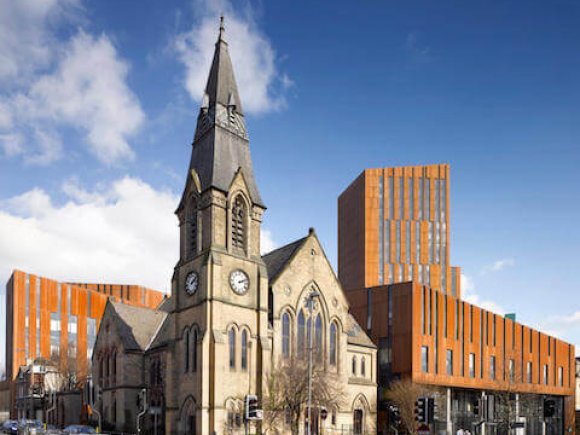 Cooper Cromar
Cooper Cromar
Number One, Kirkstall Forge has been designed by leading British architects Cooper Cromar who have an extensive commercial portfolio ranging from multiple BCO award winning office developments and bespoke headquarter buildings, designed to meet ever changing occupier requirements. Number One, Kirkstall Forge was the proud winner of the national best Commercial Workplace award at the British Council of Offices awards in 2018, the first office building in Yorkshire to win the national prize.
Established in 1984, Cooper Cromar has developed an acknowledged reputation for innovative and creative architectural design solutions coupled with astute commercial awareness and proactive management thus ensuring timely and cost effective delivery of major construction projects.
Number One
Split Image